Struggling to see how you can package all your awesomeness into one coaching or mentoring offering?
Know you want to start offering a one on one experience to your online community but scared if you put something out there no one will take you up on it?
Or worse - you'll come across as being a (dun, dun, dun....) imposter?
Well guess what?
You're the real deal. Not only to me but to your true fans as well. And though it might be hard to believe at the moment, the truth is you got them. And you're only on the way to attracting more.
And they're going to want to get a little piece of you in the shape of a one on one experience.
So let's give your followers what they want. We just need to unearth your super powers, find clarity on who it is you serve and how it is you can bring them relief - in your own special way!
What if you could...
Unearth your superpowers to unleash a force that will shape a one on one coaching or mentoring experience that will be unlike anything out there yet?

Find clarity on who exactly it is you're going to support with these super powers so you can speak directly to their soul and make your messaging and marketing SO much easier and second nature?

Have the easy to follow steps to create your first one on one service or mentoring experience that will be the perfect way to give your followers what they want - relief from a struggle in their days and one on one time with you?
Here's what you'll get
Five lessons that will bring you that much closer to releasing your first 'work with me' offering on your site.
The steps will be revealed in a way that is gentle on the creative's spirit - not overwhelming, perfectionist-proof and fun, fun, fun!
Each lesson consists of a short video and corresponding bliss sheet laying out the action step to take to get you closer to creating, and putting out your first one on one offering out to the world.
You'll create a one hour one on one offering that will deliver an outcome for your client, in a way that feels structured yet fluid, and brings you the confidence that you are delivering something of value to your online community.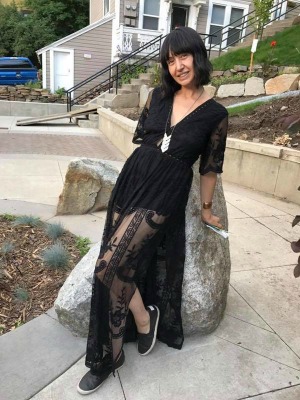 Hi! I'm Kathy
I train and mentor creatives who want to start coaching.
I love my creative outlets - blogging, knitting, spinning, sewing... SO much so in the past I made a few goes at turning them into a biz that will buy me the time and freedom to be with my young kids and dive into my own creative play just for fun.
Name the business model, I've done it all. I sold on Etsy. I did Farmer's market. I taught classes.
But then I discovered that nothing beats working one on one with your ideal clients and customers.
This is the start of your journey to diversify your income streams in ways that make sense.
And that starts with having real conversations and experiences with your community. It starts with one on one!
This is for you if...
You're ready to start working with your peeps one one one but have no concrete picture of what that might look like.
Have a lot of ideas of how to help your community but not sure which one to run with.
Could use the support and cheerleading from someone who's been in your first time shoes before!
This is not for you if...
The thought of hopping on call with someone you've never spoken to before makes you want get your jammies back on and hide in the bathroom.
Looking for a get-rich scheme.
You like signing up for programs but not big on actually moving through the doing bit.
"Kathy brought different parts of my creative vision to life like a nurturing midwife while she carried my visions reminding me of my inner truths.The personal touches and joy she brings to her work kept me creatively inspired and focused along the road less traveled. She is the real creative deal and truly authentic and wonderful to work with.."
Ellen Nightingale| ellennightinegale.com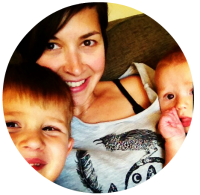 "Coaching from Kathy was incredibly helpful in focusing what I really wanted to get out of having my own creative business. I was at a point where I was feeling quite overwhelmed, and having her encouraging voice on the other end helped me to get excited about launching my website."
Terra Simieritsch | website.com